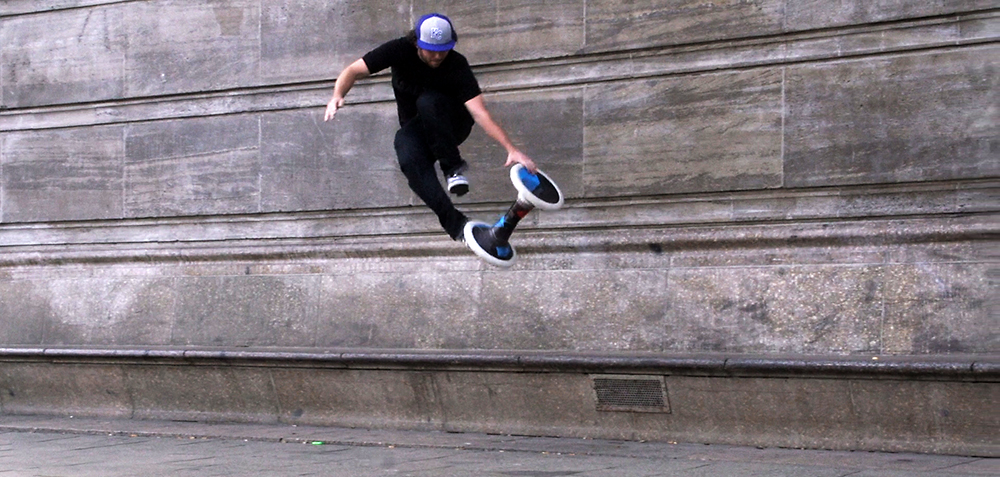 Name: Trenton "TJ" Rawdon
Geburtsjahr: 1987
Geburtsort: Kansas City, Missouri USA
Seit wann hockerst du und wie kamst Du zum Hockern? Im Sommer 2012 habe ich ein Sporthocker-Video auf einem Blog gesehen und wollte es ausprobieren… Ich bestellte mir einen Sporthocker und fing an in meinem Garten zu hockern.
Was war der unglaublichste Moment mit deinem Sporthocker? Ich hatte viele tolle Momente während meiner Sessions aber das krasseste Gefühl war den Triple Hardflip nach unzähligen Versuche zu landen.
Erfolge: Best Male Performance / Salzig Sporthocker Video Award 2014
Winner / Stabilo Stripe up your Life Contest 2013
Winner / Triple Hardflip Contest 2013
Sporthocker Gewicht 2.0kg
Inspirationen: Meine Familie, Breakdancing, Musik, Menschen und Kulturen.
Andere Aktivitäten: Poker, Kryptowährung
Last words: The love you withhold, is the pain that you keep.